Safeguarding and Well-Being
Physical Education
PE is taught on a weekly basis across the school. Pupil understanding, ability and age are considered when planning a suitable activity. Participation is supported through visual instructions and positive modelling by all members of staff. Our PE curriculum aims to promote a healthy lifestyle alongside increasing self-confidence and mental well-being.
Swimming is provided on a weekly basis for primary pupils and hydrotherapy for pupils with more complex needs. Secondary school pupils with complex needs and those with physiotherapy programmes take part in weekly hydrotherapy sessions.
Key Stage 1 and 2 classes participate in weekly PE lessons onsite and offsite by attending a local gymnastics club and participating in horse riding and swimming sessions. PE lessons encourage and promote pupils to explore movement and body awareness through a variety of activities.
Key Stage 3 and 4 classes participate in weekly PE lessons following our Life Skills Curriculum. Lessons encourage independence and build on understanding of individual functional skills such as identifying emotions and benefits of self-regulation.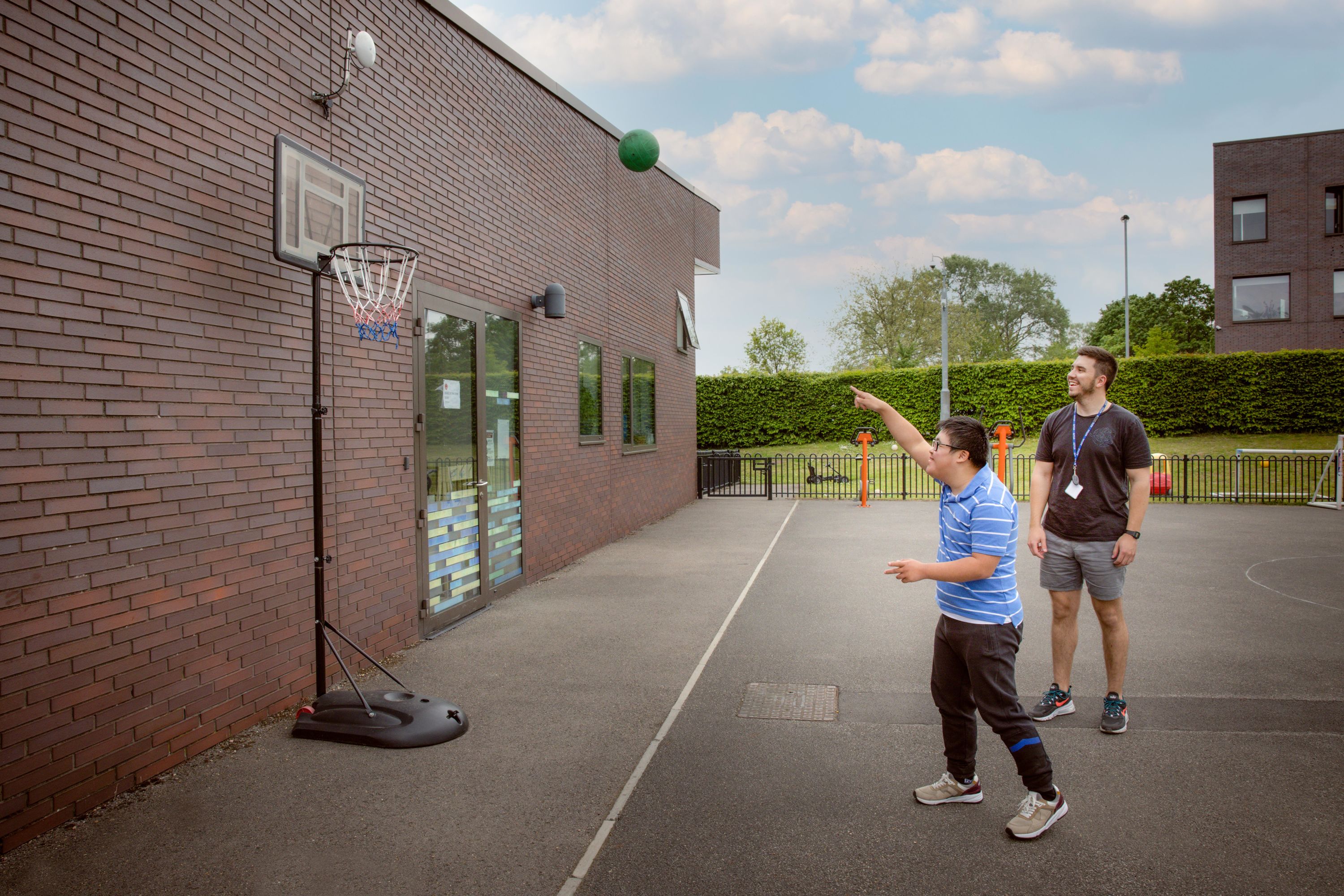 Key Stage 4 and 5 have access to off-site activities which encourage physical activity such as cricket, companion cycling at Bushy Park and weekly sessions at a local gym. All students are supported to participate in the activities which are tailored to individual needs.
Through PE, we can build and consolidate skills learnt in Maths, English and PSHCE as these are incorporated within lessons and adapted to individual needs to further build understanding during practical activities.
To make PE accessible to all students, the curriculum is adapted to ndividual need by incorporating hydrotherapy sessions, physiotherapy, and occupational therapy sessions for students with more complex needs.
Cycle 1

Key Stage 1
Key Stage 2
Key Stage 3 and 4
Key Stage 4 and 5

Autumn Term 1

Ball skills

Swimming - onsite

Gymnastics - offsite

Ball skills

Tai Chi

Offsite visits which include cricket, attending the gym, companion cycling, local walks throughut the year

Autumn Term 2

Yoga

Swimming - onsite

Gymnastics - offsite

Dance

Participate in and respond to Dance based Activities

Spring Term 1

Dance

Swimming - onsite

Gymnastics - offsite

Hockey

Ball skills

Spring Term 2

Gymnastics - onsite

Swimming - onsite

Gymnastics - offsite

Music and Movement

Experiencing Games

Summer Term 1

Games

Swimming - onsite

Basketball

Gymnastics - offsite

Direction and Navigation

Summer Term 2

Athletics

Swimming - onsite

Gymnastics - offsite

Athletics

Basic Navigation