Destination Pond Meadow
Destination Pond Meadow is the registered charity for Pond Meadow School Academy Trust.
Our children live with a wide variety of disabilities and complex needs, including Autism. Here at DPM, our aim is simply to help the children of Pond Meadow have the best opportunity to succeed, achieve, and have fun. We do this by fundraising to provide equipment and experiences to aid the children in their learning and development. Without the generous donations of our supporters, the children may not otherwise have access to these facilities.
THANK YOU FREEMASONS!
We are enormously grateful to you all for your incredible generosity through your recent fundraising efforts. We are so delighted to bring you the news that the wheelchair swing and roundabout is fully installed and working! The children have been thoroughly enjoying the new equipment. It has brought so much joy and happiness, as seen in the smiles on their faces. Thank you all so much, we couldn't have done this without you!
Our Current Projects
We have several projects lined up at the moment. We are absolutely thrilled that in August 2021, we took delivery of a brand new school minibus. This is the culmination of several years of hard work and fundraising, and now the children can participate in even more school trips, days out, and visits within the community.
We are now fundraising for:
The Sensory Garden – we have already purchased and installed a wheelchair accessible vegetable planter, and have almost completed fundraising for the other planters and equipment required. We are so close to our goal and hope to have the garden ready for planting in the Spring.
New footballs, basketballs and nets – this equipment was requested directly from our Pupil Representatives in the Upper School.
A new music app for children throughout the school to use.
New books for the Upper School Library recognising the increasing diversity of our community as well as different cultures and identities.
We are incredibly grateful for your support. Thank you so much for your generosity, it is hugely appreciated.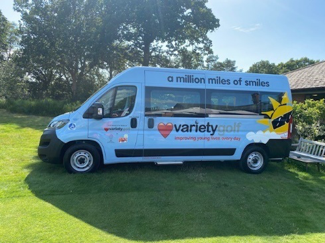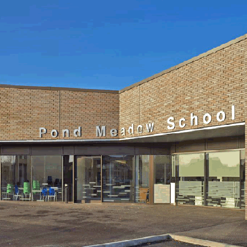 Registered Charity Number 1123416
Destination Pond Meadow (DPM) was established as a Registered Charity in 2008. DPM's objective is to support the needs of Pond Meadow School and its pupils.