Primary Curriculum (Key Stages 1 & 2)
The primary curriculum at Pond Meadow has been developed to give opportunities for all our learners to begin to gain skills, enjoy their learning and work on their independence through a rich, progressive curriculum.
It builds on the foundations of the Early Years curriculum, enabling a smooth transition into Key Stage 1. Pupils are well-prepared through the Key Stage 1 curriculum for the Key Stage 2 curriculum.
Careful thought is given to creating opportunities across the primary curriculum for pupils to develop their learning and begin to generalise skills. Within Key Stage 1 and 2 there are pathways based on a child's EHCP tailored to the needs of pre-formal, semi-Formal and formal learners.
Please click here for the Key Stage 1 Curriculum map
British Values for Primary Pupils
British Values for Primary Pupils
The five British values are:
Democracy
The rule of law
Individual liberty
Mutual respect
Tolerance of those of different faiths and beliefs.
KS1
Pupils learn about these values through PHSCE lessons, class rules and by having the opportunity to be part of the Lower School Council which makes decisions about a range of activities and equipment.
Pupils are treated with respect and are supported to treat others with respect. Pupils also have opportunities for 'pupil voice' in feedback on how they found their learning in the lesson plenaries, directly on their work and at the end of the day.
Learning about celebrations gives pupils opportunities to develop tolerance as well as develop an understanding of different faiths and beliefs.
KS2
In addition to the ways that pupils learn about British values in KS1. During KS2 pupils have regular opportunities to learn about voting and practise using their vote as part of the decision-making process in class.
An example of recent pupil voting was to decide the names of our Giant African snails. The winning names were Garlic & Butter!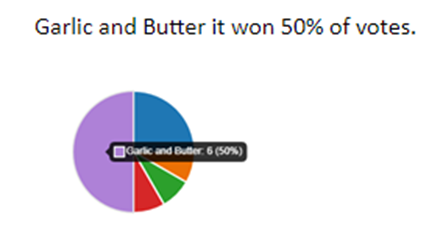 Curriculum Enrichment
Curriculum Enrichment
Off-site visits are an important part of the primary curriculum.
Key Stage 1 access local walks, parks and Elm Farm.
Key Stage 2 have opportunities to learn through visits to Woking Gymnastics, Swimming in Godalming and Stoke Park sensory garden.
These experiences not only enhance student's curriculum learning but also encourage them to develop their confidence, independence, curiosity and social interactions.
One-off outings linked to particular curriculum topics are also thoroughly enjoyed by the students and enable them to extend their knowledge and understanding of a particular context/topic into a wider environment. For example, local garden centres when learning about growing plants or a cafe when learning about money.
Equality in the Primary School Curriculum
Equality in the Primary School Curriculum
All students, regardless of their learning needs or profile have equal access to a broad and balanced curriculum. This is to equip them with the skills they need to succeed.
We ensure that this is embedded throughout the curriculum by:
Ensuring the curriculum is structured in a way that promotes equality of access for all groups of learners and best prepares them for their next stage.
Using teaching resources that reflect the diversity of the school community and wider society, including race, religion and gender.
Providing a variety of opportunities for pupils to celebrate their own culture and learn about the culture of others.
Involving parents and carers in the curriculum and encouraging them to be active participants in their child's education.
Celebrating differences and promoting attitudes and values that challenge prejudice and discriminatory behaviour.
Using teaching strategies that are personalised and inclusive of the learning needs of individual pupils.