Future Destinations
Future Destinations
We are very proud of our students who have moved onto their new destinations. We love to hear from our alumni so please get in touch to tell us what you have been doing!
Student destinations after Pond Meadow include;
The Woodlands Centre at Merrist Wood College
Supported Learning at Guildford College
Treloars College
Social care placements
Shelby's Story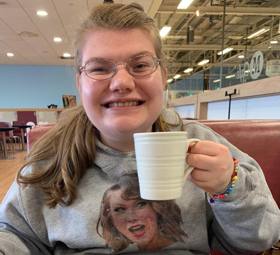 Shelby joined Pond Meadow when she was 7 years old and left the school in July 2020 aged 19 to join the Woodlands Centre at Merrist Wood College.
Shelby's favourite memories of Pond Meadow are cooking yummy lunches, music lessons and free time "singing along to Taylor Swift songs with friends".
Shelby's Mum is very proud of how well Shelby has settled in at college and the progress she continues to make. Well done Shelby!