Uniform
Wearing uniform is encouraged at Pond Meadow (we love new our uniform!)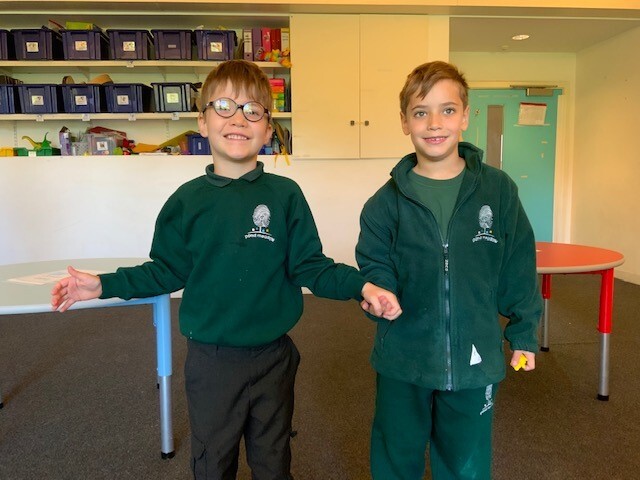 We have recently changed our school logo in line with our new school vision and the new uniform is ready for September 2022. Wearing uniform can help pupils to understand it is a school day and transition into school successfully. It is absolutely fine for your child to wear the previous blue uniform until they have grown out of it/its life has come to an end.
There are a range of uniform items available including: sweatshirts, fleeces, polo shirts, t-shirts, tracksuit bottoms, grey trousers, PE kit, PE kit bag/swimming kit bag, sun hat and a book bag. These items have the school logo on. Families are welcome to pair these with grey shorts/grey skirt/dress/green and white check summer dresses/plain green shorts/ white t shirt from another supplier without the logo.
Uniform is encouraged for pupils and students up to and including Year 11. Please do get in touch with Rebecca Greig or Mel Harmes if you would like help towards the cost of uniform as there is a small fund available for this.Families may be asked to provide proof of being in receipt of benefits or Pupil Premium. In the future, pupils will run a second hand uniform sale to make items available at low cost and recycle.
Uniform can be ordered directly online from Magnum Enterprises: