Welcome to our Website, please use the Menu button on the right hand side corner to navigate the website.
Get inspired by seeing some of our students art work on display at Guildford Station. The exhibition is in the local schools' brand new art exhibition space - the waiting room on Platforms 3 and 4.
South West Trains, GEDFAS and Guildford County School has formed a partnership to fund Art@thestation, which will see a rolling exhibition of students work from several Guildford schools. The aim is to support local young arts by funding the framing and installation.
The displays change each term and now it is our turn. The display of work by our talented artists will be there until Easter.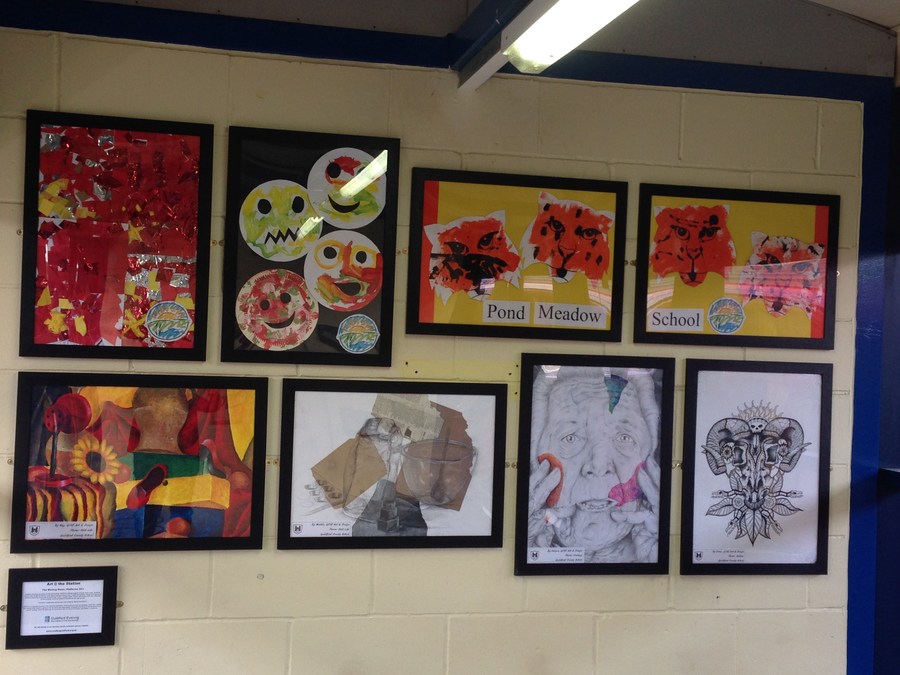 Free School
Some exciting news! Pond Meadow Academy Trust is applying to open a new Special Free School is Surrey to fill the need for more places. If successful, we hope the school will open in September 2018.
Please visit our Free school website: FPM Free school to find out more.
Our interview with the Department of Education was on 19th January 2017 and we should hear the whether or not we are successful at the end of March..