Welcome to our Website, please use the Menu button on the right hand side corner to navigate the website.
Welcome
David Monk, Headteacher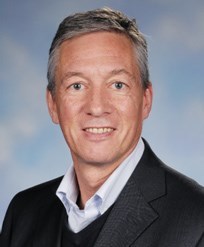 Welcome to the Pond Meadow website and whether you are a current pupil, parent or Governor or someone 'just visiting' I hope that you find the site easy to use and informative.
About Pond Meadow School
Pond Meadow School converted to Academy status in November 2014 and is a single school Academy Trust known as 'Pond Meadow Academy Trust'. More detailed information relating to the structure, Governance and funding of the school is available in the 'Academy and Charity Information' section of this site. The school retains its close working relationship with Surrey Local Authority and our admissions arrangements are managed through their local Education Offices.
Pond Meadow has 117 pupils on roll and is likely to expand to 124 pupils in the next year. We provide parallel but separate, age-based, classes for pupils with Autistic Spectrum Disorder, pupils with Severe Learning Difficulties and pupils with Complex and Profound Learning Difficulties (including complex medical needs). Our overall balance of these three provisions is different in different age groups with an equal balance in the post-14 class groups (50% ASD and 50% S/PMLD) but a mainly ASD provision in the Early Years through to Key Stage 2 class groups (90% ASD and 10% PMLD). It is likely that with current referrals the school will reflect the ASD provision seen in younger years throughout the entire school within a few years. This aspect of the school's provision is being discussed with the Local Authority and is part of the Governors' priority to look at within the School development Plan.
Our class groups are defined by the amount of structure available to support pupils' learning; high-structure, medium structure and low-structure. With the high-structure group also providing a low distraction environment and the low-structure group providing a sensory-enriched approach. Class groups run at between 6 to 8 pupils, depending on need, with a teacher, a senior support worker and three classroom assistants. The level of support can be increased to provide for higher ratios to meet specific 1:1 needs. The school prides itself on the level of class support provided and the quality of teaching and learning provided through it.
The school is managed within two main 'phases' each managed by one of my two deputies; the Lower School is managed by Christine Archer and the Upper School by Catherine Attridge. The divide is set at where the classrooms sit within the building as opposed to a definite age, although the split is aimed at Year 4/5. Lower School also covers Nursery and Reception provision which is overseen by Rebecca Greig and Upper School covers 16-19 (FE).
Our last three Ofsted reports have found the school to be outstanding, a view commonly shared by our parents and visitors (and hopefully our pupils!). Our last inspection was in February 2014 and following our recent conversion to an Academy our inspection reports for 2014, 2009, 2006 are held in a separate area of the Ofsted reports site. You should be able to access them through the following link.
http://reports.ofsted.gov.uk/inspection-reports/find-inspection-report/provider/ELS/125467
Admissions and Visits
All families are welcome to make an informal visit to the school to meet the staff, see our facilities and gain an impression of our approach.
Admissions to the school, though, are handled directly through the Surrey County Council Education Department Area Office and you should contact them in the first instance on 01483 517890.
If appropriate, the Area Office will allocate a Case Officer and send formal papers to the school. The school then arranges for a formal visit, often allowing time in class for your son or daughter, and then responds to the Area Office as to whether we can meet the child's Special Educational Needs and whether we have a space within that class group. It is then the Local Authority, not the school, that offers the place to you.
School Development Plan 2015 - 2018
The school development plan for 2015 - 2018 is being finalised with the Governing body and the full version will be available through a link in this section in the next month. The current priorities of the plan are:
Review

of

the

increase

in

numbers

of

the

pupils

with

ASD

in

the

Nursery

and

Infant

years.

Development

of

accreditation

routes

for

16-19

(FE)

pupils

to

link

in

more

closely

with

the

new

Guildford

College/Merrist

Wood

facility

2

–year

focus

on

Teaching

and

Learning

Observations

to

support

further

improvements

in

Literacy

and

Numeracy.

Development

of

SALT

training

packages

with

Health

to

provide

a

'competency'

based

approach.

Adoption

of

an

assessment

system

than

allows

for

P

Scale

work

to

be

linked

to

the

new

National

Curriculum

framework

Continued

development

of

school-based

systems

to

meet

new

EHCP

processes

Agreement

on

a

capital

investment

plan

for

the

school,

covering

the

key

areas

of

ICT,

Sensory

Equipment

and

Nursery

Playgrounds

Agreement

on

an

administration

staff

structure

for

2016

onwards
The Governing Body has approved the broad scope of these priorities and the Senior Management Team is now working with the Governors' sub-committees to establish costings and governance arrangements. Work is already underway on many of the early phases of these development priorities.
The entire website has been revised recently and we are still adding content to new areas. If you have problems or cannot find the specific information that you are looking for then please contact the school office at office@pond-meadow.surrey.sch.uk .
As part of the update we have included a 'translate' button that will convert the text of each page into your chosen language and a symbol generator to convert highlighted words in symbols using Widget software. There can be clashes between both of these systems and you may need to switch off the symbol generator to get full language translation. I hope that these software systems make the website more accessible to all of our community, please let the school office know of any difficulties with either.
David Monk, Headteacher
March 2016
contact: head@pond-meadow.surrey.sch.uk