Welcome to our Website, please use the Menu button on the right hand side corner to navigate the website.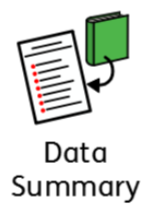 Pupil Progress data summary 2014-15 and 2015-16
The table provides a summary of pupil progress for 2014-15 and 2015-16. It is based on P Scale comparisons to the national Durham data set. This report is an anonymised version of the one presented to the Governors to prevent any pupils from being identified.
The

2013-14

Pupil

Progress

Report

The

2012-13

Pupil

Progress

Report

is

based

on

comparisons

to

Progression

Guidance

and

contains

data

from

RAISEonline.

It

outlines

pupil

progress

across

different

groups

within

the

school.

It

also

includes

summarised

data

on

ASDAN

Accreditation.

The

2011-12

Pupil

Progress

Report

outlines

pupil

progress

across

different

groups

within

the

school.

To

avoid

identifying

pupils,

some

data

has

been

removed.

The

report

shows

pupil

progress

at

the

school

compared

to

other

pupils

with

similar

needs

both

within

Surrey

and

nationally.

Leavers from Springboard ASD Assessment Nursery: Pupil Destination 2010-15